The 2015 Island Energy Fairs are coming!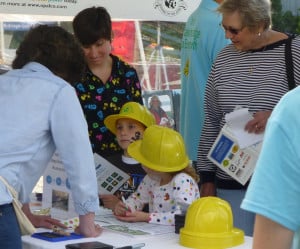 Want to test drive an Electric Vehicle (EV), tour solar homes, and learn about the latest ways to save energy?
OPALCO invites you to join us at the Energy Fairs.
This is an interesting and fun way to understand the sources of electric power and to be aware of your own personal energy usage habits and savings options. The OPALCO Energy Savings team, the M.O.R.E. (Member Owned Renewable Energy) committee, and Islands Energy will be participating. In addition to energy efficiency and conservation workshops, there will be free kids activities, raffle prizes, and much more!
The Island Energy Fairs represent a community collaboration between San Juan Islands Conservation District and OPALCO.
San Juan Island Energy Fair
Saturday, May 30 from 10am-3pm
At the Mullis Community Center
Orcas Island Energy Fair
Saturday, June 6 from 10am-3pm
At the Eastsound Village Green
Lopez Island Energy Fair
Saturday, June 27 from 10am-3pm
At the Lopez Center for Community and the Arts
Highlights include:
Free energy savings kits
A light bulb exchange (bring any number of incandescent bulbs and up to 10 expired CFLs to exchange for 3 new 60W equivalent standard LED bulbs)
Demonstrations of electric vehicles
Information about home energy audits and locally generated power
Information about OPALCO efficiency rebate programs
Local contractor booths
Details about planned Community Solar projects
Energy keynote speakers