TAKE ADVANTAGE OF ENERGY EFFICIENCY REBATES WHILE THE SUN IS SHINING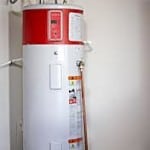 Summer is a great time to take on efficiency projects and rebates for appliances (heat pump water heaters, clothes washers) and heat pumps (ductless and ducted) are still available. Rebate funding is expected to run out by September and additional funding may not be available until 2017.
In anticipation of this shortage, OPALCO's Energy Savings staff put a temporary hold on larger projects and weatherization rebates (windows, insulation, duct sealing) last fall in order to make our remaining funds last as long as possible. Rebate details and forms are online.