Member Profile: Steve Eyler, General Foreman: A family legacy of linemen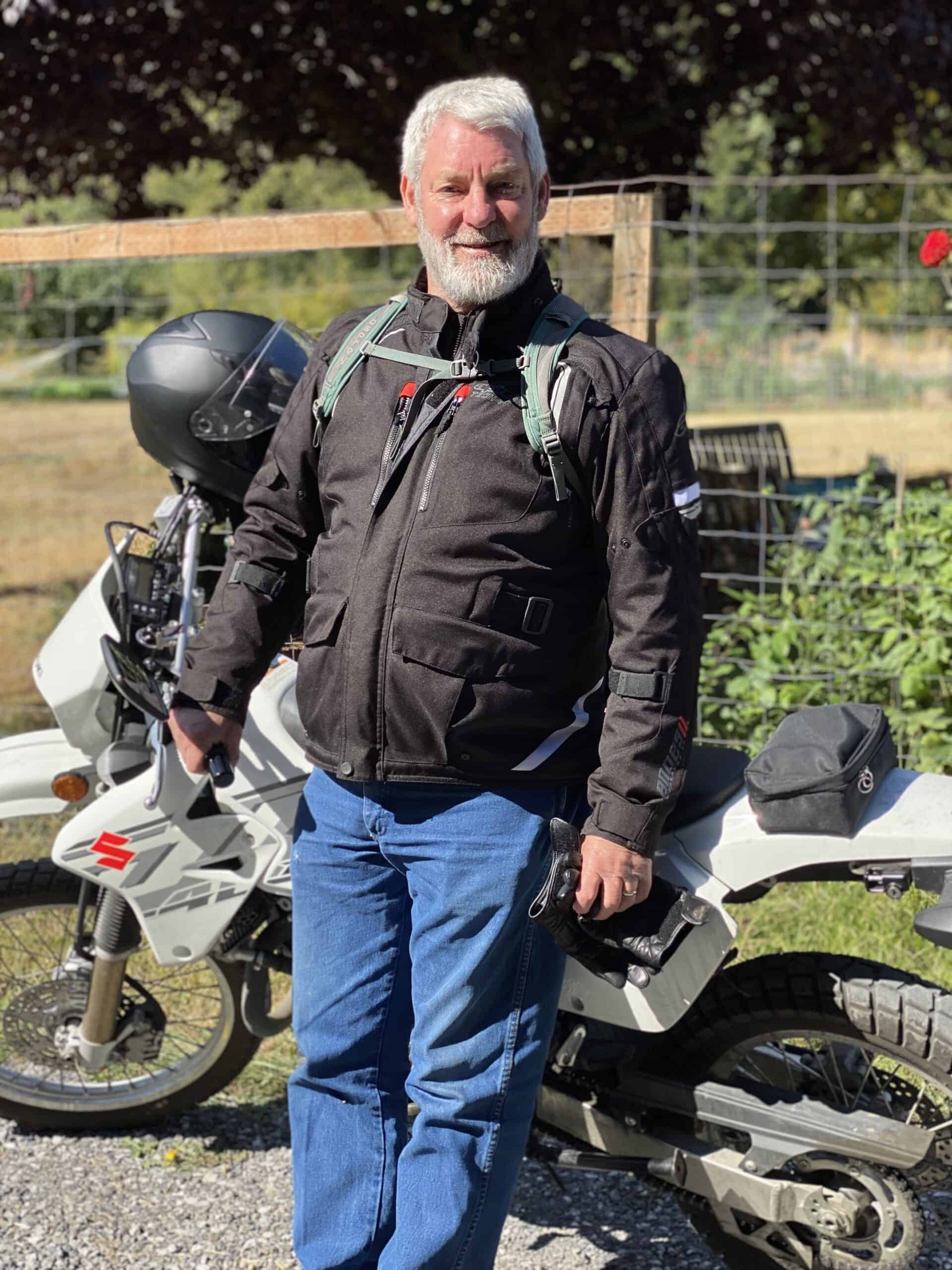 When Steve Eyler came to work as a Journeyman Lineman for OPALCO in 2001, he had 22 years of experience under his belt and was following in the footsteps of his granddad, dad and uncles. Steve has set his retirement date for January 5, 2022, and is looking forward a winter where he doesn't have to worry when the wind picks up or the phone rings in the night.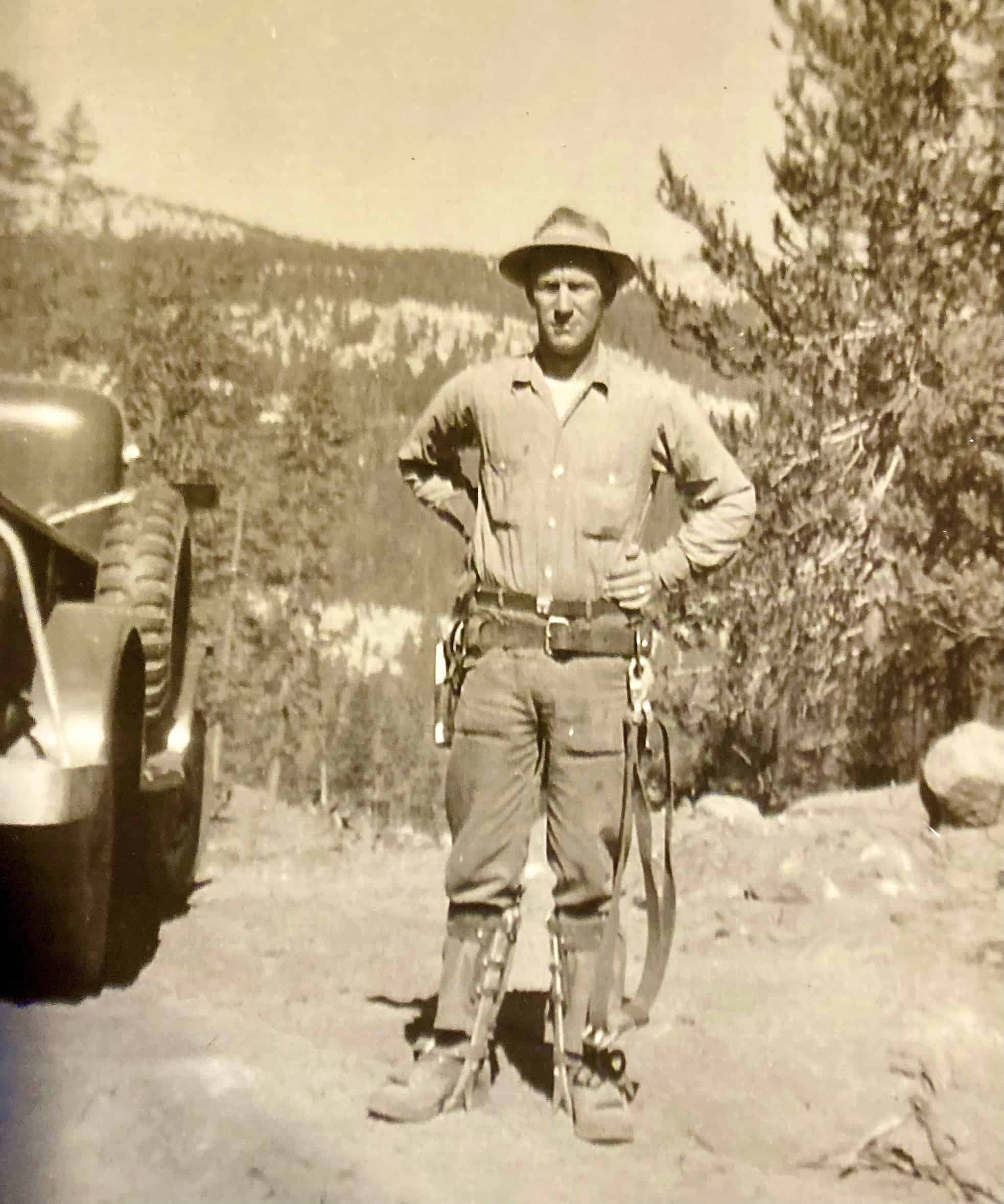 Steve grew up in a lineman family, riding along with his dad and spending time on job sites during his summers on Whidbey Island. His dad, who retired from Puget Sound Energy in 1986, showed him not only the ropes, but also how tight the community of linemen were in those days: working long hours and also sticking together as families – living in the same neighborhood, crabbing and socializing on the weekends. When Steve first was hired by Puget Sound Energy in 1979, he joined the IBEW and started work with two of his close friends from that same line family and neighborhood.
"I started focusing on a career in line work when I was in high school," said Steve. "I put in my first application at the Puget Power 'ivory tower' in Bellevue before I graduated and then it took me two years to get in the door while I got some work experience in logging and construction."
Steve and the other young recruits all started as temporary groundmen, as was the tradition. After six months, he was hired as a meter reader then promoted to an entry level ground man position and started his on-the-job training in line work. In 1983, he entered the apprenticeship program for three years (with credit for having already worked four years). In 1986, Steve 'topped out' as a Journeyman Lineman and has enjoyed a rewarding career in the field ever since.
"I saw what my dad and uncles were doing – they were making a real difference in our community – building something that would be there for the long haul and restoring power for the people," said Steve. "Everyone respected them. They had pride in their work, comradery and purpose – all working together toward the same goal."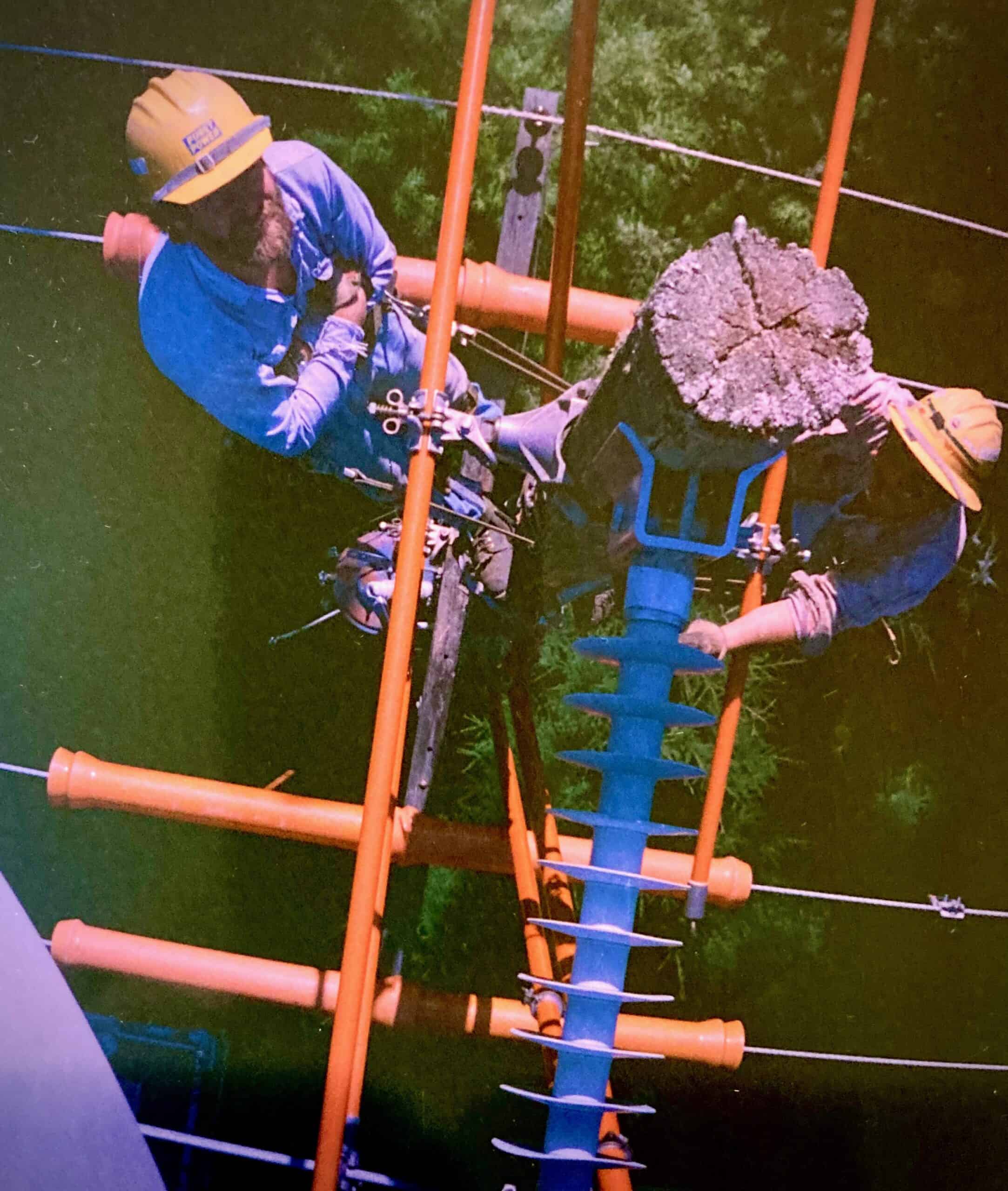 Steve was working on Whidbey Island for Puget Power in 1989-90 when back-to-back 100-year storms came through and flattened trees for miles. "There were 20 high-line poles down and I thought: I'm never going home." His crew worked 72-hours straight repairing the system on one of those outages – with only short catnaps in the truck – and were outside two weeks at a time to restore power. During one of those big windstorms, his crew had a mile of transmission and distribution line down and got the circuit back up (hot) in less than three days.
In 2007, Steve became a General Foreman for OPALCO's Orcas District, and later moved to San Juan Island to manage the Friday Harbor crew. "A GF is just a lineman's grunt," said Steve. "My job is to take care of my crew so they can take care of the customers and keep the lights on. I'm a lineman at heart – all I care about are my guys – and I've got a class act crew."
Journeyman Lineman Sean Parsons appreciates the pride Steve has for the trade and how he instills that pride in his crew. "Steve always has jobs lined up and ready for the crew, takes the time to go over everything beforehand and has all the parts and equipment we need – he sets us up for success," said Sean. "He makes sure we can get job done safely and get home to our families."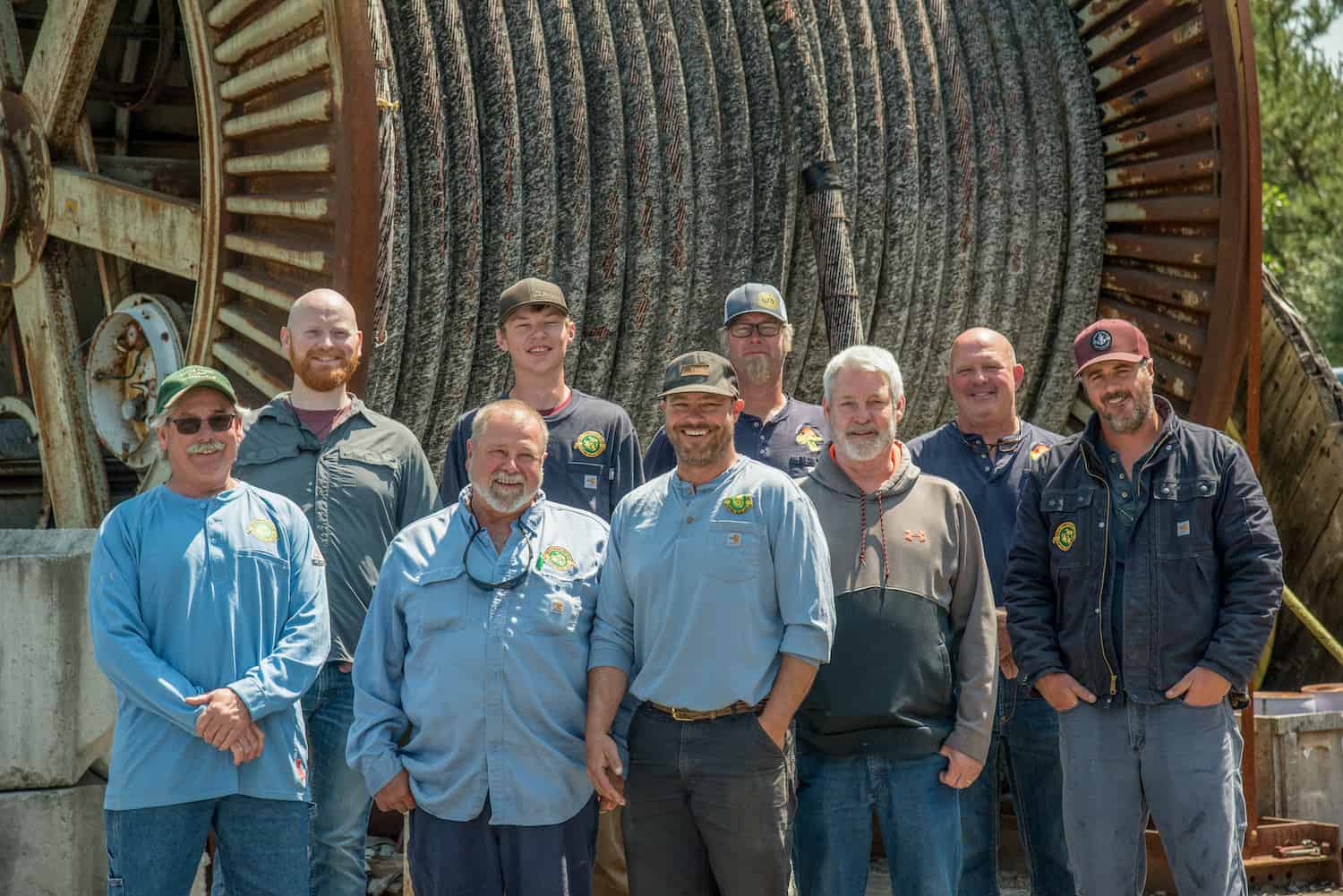 Working for OPALCO provides different opportunities than the more narrowly focused roles in a bigger shop like Puget Power. "Here everyone does a little bit of everything: submarine cables, overhead, underground, substations, warehouse work – it's up to us to keep our own house and materials in order. We take pride in our shop."
Steve's advice to anyone interested line work is to know up front that it's more than a job: it's a real career. "You've got to be willing to work hard and give 100% focus. The apprenticeship program is tough: you have to be willing to study hard and give up weekends and evenings for four years. Sure, you can make good money and raise a family, but you've got to be in it for more than the money: you've got to want to live that life, keep yourself and your crew safe and take pride in your work."
The Co-op family at OPALCO thanks Steve for his exemplary service, for keeping his crews safe and providing a role model for the generation. We wish him well in his next adventures – happy trails!
OPALCO currently has openings for two apprentices. The apprentice program is four years with on-the-job and classroom training. OPALCO is an equal opportunity employer. Learn more about the job and apply online at www.opalco.com/careers.