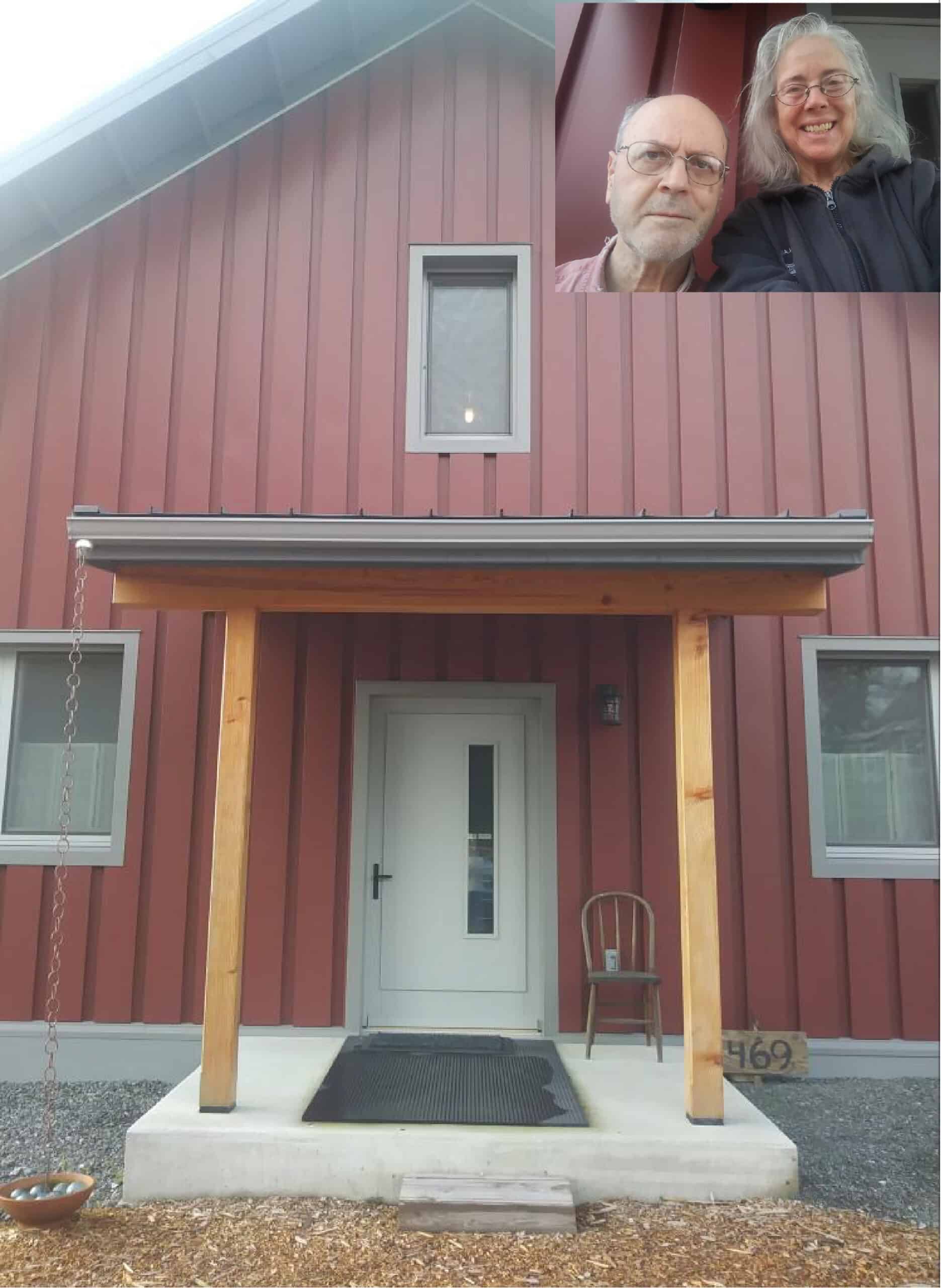 Meet a Passive House
Don't worry – it's not a lazy house, just an extremely efficient style of home building. This house in heart of Eastsound uses about one-third of the amount of energy compared to a standard home in San Juan County. During the cold snap, they used a little more than 400 kWh while most of us were pushing at least 2000 kWh when the temperatures dropped so low.
Paige and Frank McCormick are long time islanders who raised their two kids on Orcas. Paige spent several years planning, building and shaping their home to meet their needs: a home where they could enjoy their retirement years in a predictable, low energy use environment.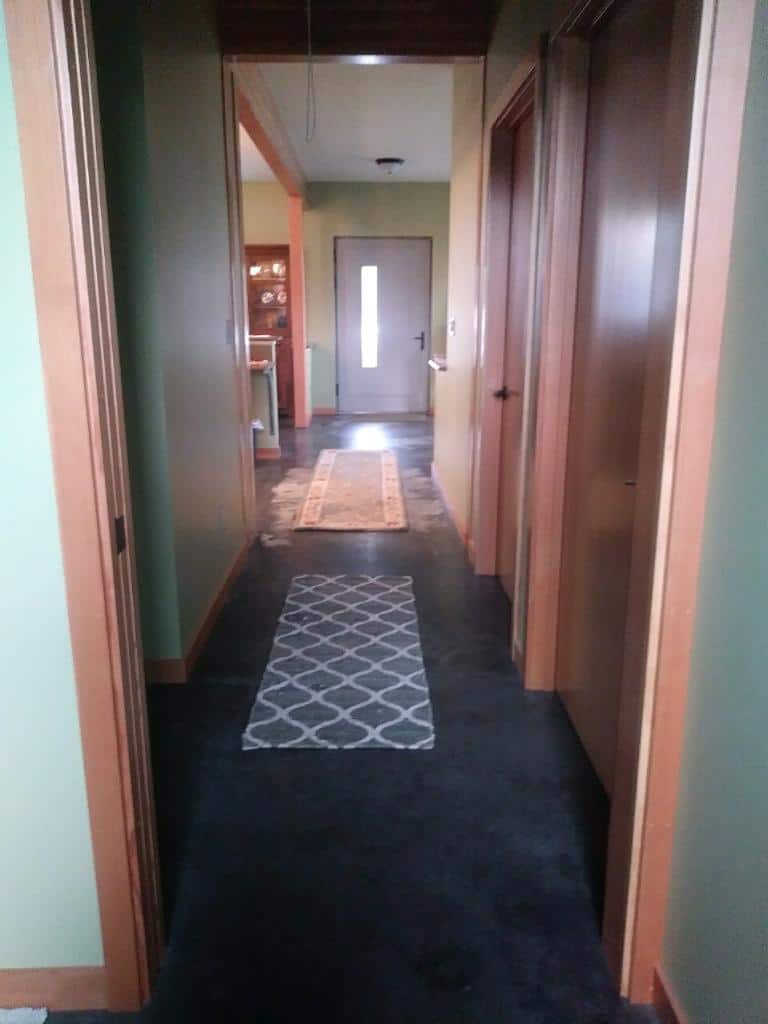 They built the home using the Passive House principles. Passive homes are based on five building-science principles: continuous insulation with no thermal bridging, airtight building envelope, high performance windows, balanced heat/moisture-recovery ventilation and minimal space conditioning. You can read up on this set of standards at www.phius.org.
This house also uses the latest ultra-energy efficient appliances including a heat pump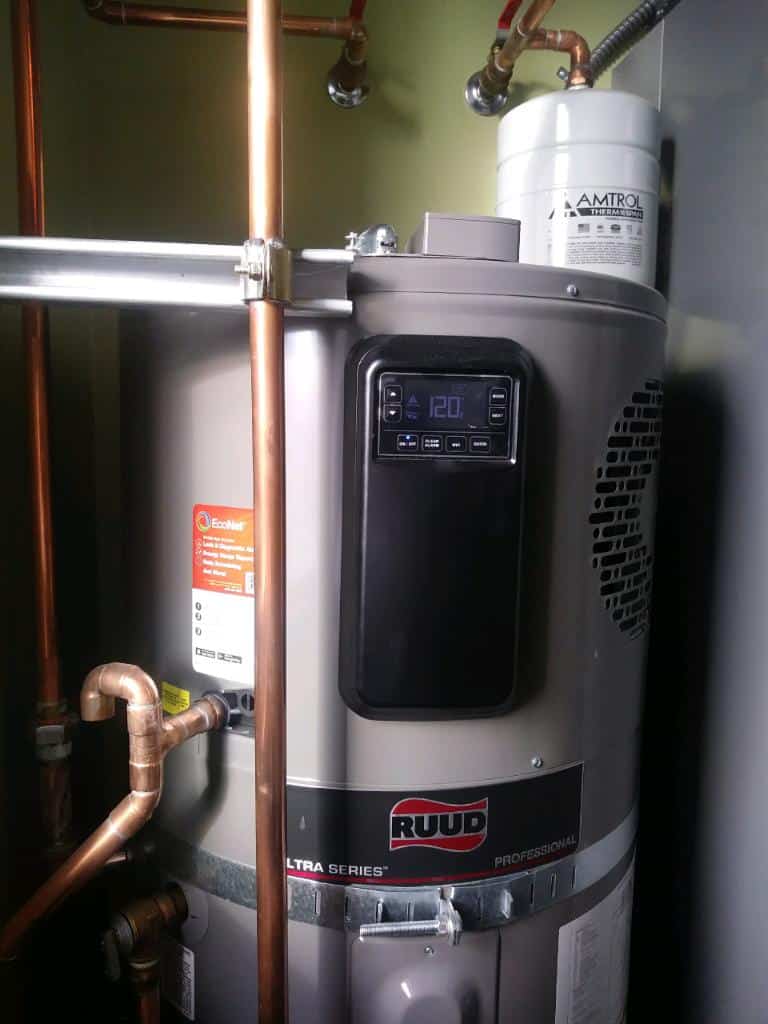 water heater. They are frugal energy and water users and this 50-gallon appliance works great for their two-person household.
Paige worked with local builder Eric Fullerton of the Westside Building Company to meet the performance standards for their house. In addition to efficiency, they also invested in solar panels which, because of their low usage, gives them enough renewable power to offset their annual energy usage.
"Overall, we are happy with our home and its ability to maximize the energy we do use. We have always been the kind of family who turns out the lights when we leave the room, so this just made sense for us," says Paige.
With the changes and challenges of getting fossil fuels out the mix, now is a good time to get curious about the efficiency of your home and OPALCO offers a Home Snapshot Energy Audit to help members get started. A specially trained contractor will evaluate the systems from top to bottom and the building envelope and leave behind a detailed report of what measures would make the most difference for efficiency and cost savings in the home. With that information in hand, members can explore rebates and on-bill financing options through OPALCO to get the projects done.