EV Car show in Friday Harbor
Electric Vehicles are driving the future!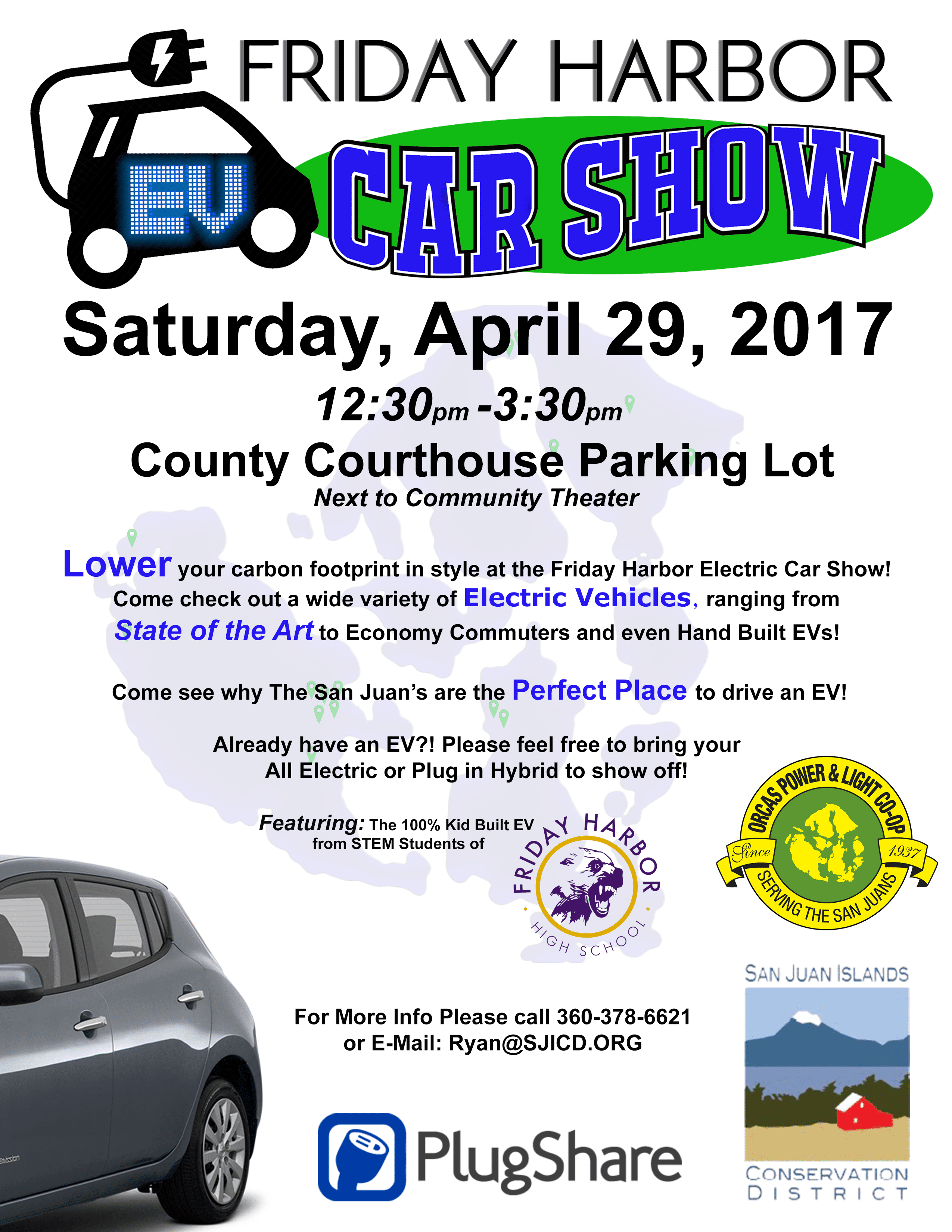 When islanders purchase new cars, we are more frequently buying electric vehicles (EVs) than a traditional car, with an internal combustion engine. On San Juan Island on April 29th, 2017, in partnership with the San Juan Islands Conservation District, we are going to highlight some EVs you might see driving around, including hybrid cars, plug-in 100% electric vehicles, and some truly unique local endeavors.  You might see a Toyota Prius or two, a Nissan Leaf, some cutting-edge Teslas, and even a vehicle built by local students in Friday Harbor.
Help us celebrate our uncanny ability to save energy, and embrace new technologies, making us a clean and environmentally friendly community!