Cash in on OPALCO Rebates!
Spotlight on Energy Rebates: Meichelle Roberts, San Juan Island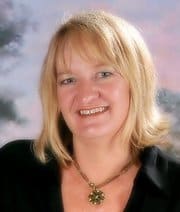 Member Meichelle Roberts of San Juan Island noticed her high electric bills and knew it was time to take action. She called OPALCO to learn more about available efficiency rebate incentives to help offset the cost of home improvements she was considering. The payback was huge! Meichelle replaced windows, installed a ductless heat pump, and upgraded her insulation. This made her home significantly more efficient, and Meichelle received checks from OPALCO totaling $6,163.
To further reduce her out of pocket costs, Meichelle joined the Opportunity Council's Community Energy Challenge and received an additional 30% off the cost of these upgrades. The estimated energy savings for these upgrades totaled 17,871 kWhs!
Meichelle is very happy with the final outcome. "Through the collaboration of OPALCO and the Community Energy Challenge, these improvements to my home were affordable and reduced my long-term utility expenses. I am absolutely satisfied with the results. The program process was also very easy."
When asked why energy efficiency is important to her, Meichelle responded "Everyone should take an active role to participate in conserving energy. I liked doing my piece as a part of the big picture goal. Saving resources is always important. It's more than avoiding waste, it is a financial responsibility as well. "
Join Meichelle in the effort to reduce energy waste! To claim your incentives while making your home more energy efficient, call the OPALCO Energy Savings team at 376-3586 or contact us via email.